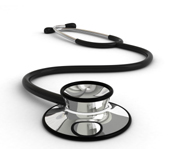 The EveryoneHealthy Project
The Everyone Healthy Project is dedicated in uniting people around the world for the common cause of improving the health of everyone.
Our Mission and Purpose
We aim to provide an open and free online Health and Medical Platform to facilitate the improvement of health for everyone.
To help find the best treatment or cure for every disease through the use of global cooperation and the development of bio-medical computer simulation technology.
To provide well researched pathways to a healthier lifestyle.
Inspire an era where individuals can unite together with the vision of improving the health and well being of everyone around the world. So we can all live in a world of harmony and health, without the pain of hunger, disease and suffering.
To provide information and/or infrastructure on how to create a manageable, sustainable, affordable systems to obtain clean water and food production in local harsh environments.
To explore methods of eradicating malnutrition, the largest cause of ill health in the world.
Online Medical Self-Diagnosis
Try our
online medical symptoms checker*
. Please use the results as a useful, but not accurate guide.
*Your medical history, life style, behaviour and risk factors are not currently incorporated into the processing of a diagnosis, which does lead to inaccuracies with the diagnostic results.
In no way can we ensure the 100% correctness of the information presented. This should not replace Professional Medical Consultation.